If you are prepared well, you would be able to recover from accidental loss of your data. The tools mentioned here help you to recover your data. The best thing against accidental loss of data is an extra and timely backup. So, you will find here the best and top ranking data recovery tools that are absolutely free of cost and you can use one of them for a quick backup of your data. Let's start with the first one without wasting time.
Top 5 Files Recovery Software
This is a very strong and open source data recovery tool. It does not only helps you in performing the initial data recovery task for removing files from NTFS, FAT and ext2 files, but also performs some additional tasks. It helps you in recovering the boot sector from the location where you have a backup, in the rebuilding of the boot sector, fixing MFT, FAT tables and making a copy of the removed files from partitions. It has ability to discover the lost partitions in a lot of formats that enables you to identify the location of the lost data. Basically you can consider TestDisk a command line software and that's why it has no GUI.
It is absolutely a user friendly tool that is specifically designed for Windows. When it is working, you would be able to obtain all of the missing files by using both of the manual mode of the application or the file recovery wizard. The wizard is helpful when you know that you have lost data, but you do not know where it exactly went or how you can get it back. It helps you in narrowing your search type for a document, video or audio file and you can also specify the search by adding a location such as My Documents, various drives, Recycle Bin or any other location. If you do not want to use the Wizard, you can use the manual mode. This tool also contains a useful feature to remove the files safely that you have discovered. This function is more helpful when you are trying to recover a file just to make sure that the file is in fact dead now.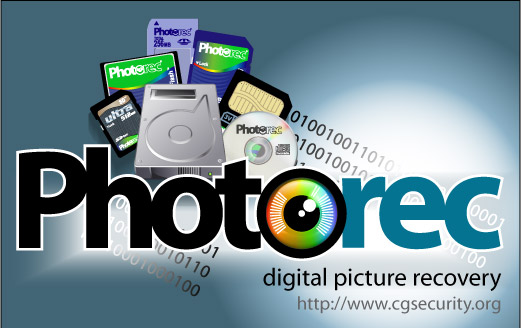 It is a companion of TestDisk and very similar to TestDisk tool, it is also free of a GUI, but it is a very strong tool in file recovery. It has been independently included in the list of the five best Data Recovery tools due to its demand and strong functionality. A large number of users who used PhotoRec reported that it is the best and a very secure alternative of TestDisk for data recovery. It does not help you in rebuilding the basic boot record in your system, but it helps in discovering the missed files in your system. It works quicker and safer to copy the removed files to the disk you have selected.
It is a very small and portable data recovery tool that can be used in every version of Windows to recover data. Though it does not contain any latest functions, but still it works excellent. Despite its small size, it performs stronger than any other tool.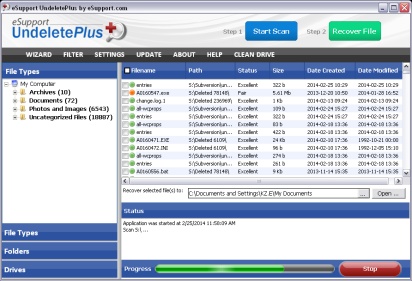 This data recovery tool has been designed for Windows and it works very well on FAT, NTFS file system and every version of Windows. It is very similar to Recuva and can sort your files by type and helps you in setting the filters by the size and time. Moreover, Undelete Plus helps you in keeping the structure of your folders intact when you are performing the data recovery.